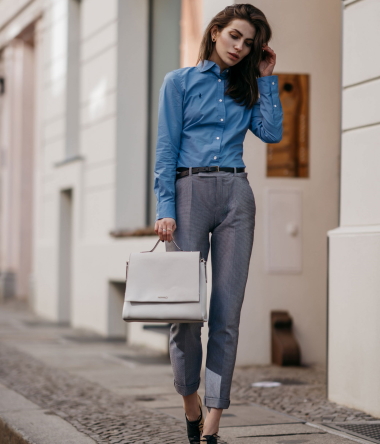 Getting ready in the morning to get to the office is the most complicated thing. Maybe it is because we are always rushing to reach the workplace at a time, or it can be because we have an obligation to keep it casual. We need business casual ideas that are best and affordable for women, and it is possible to look just the very best and confident too. Here, we have some work-wear essentials that will give an everyday look and yet be classic for every type of woman.
A solid sheath dress
Sheath dresses are the best for any woman who wants to look confident. With the help of a solid-colored dress, it is possible to pair it with a blazer or a trench coat in the winter and still give it the best look too. A sheath dress gives a straightforward work look as it is made in such a way that it looks chic.
Trousers
Many women like to wear something that gives them comfort and yet very authentic too. With the help of black, gray, or navy trousers, it is easy to pair them with a simple white shirt or any other to make it look so easy and effective.
Printed or plain pencil skirt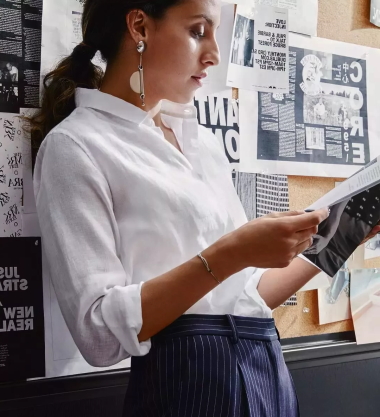 Pencil skirts are like authentic work wear articles. With the help of such a thing, one can extenuate the silhouette and make it look very professional. Prints like tweed and hounds tooth are very famous for pencil skirts, and it is best for casual outfit ideas for working women. It is possible to pair it with a nice blazer in winter and give the official boss woman look.
Flare dress or an A-line skirt
This might seem a bit casual, but that is what we want, right? With the help of a flare in the dress, it is easy to add a dimension to the outfit, and it provides the comfort that women need. It can be a type of outfit that can lift up the mood, and one can wear it occasionally in the office to give a different look.
At last, these are some basics that can help make the best outfit and in no time. Such basics will also help get through the everyday problems of standing in front of the wardrobe and not being able to decide what to wear.